Treatment areas
What can we do for you? Click on one of the treatment areas for more information.
Oral motor
Apraxia of speech, Feeding and Swallowing Disorders: dysphagia, oral motor problems.
Receptive and Expressive Language
Sentence structure, vocabulary, narratives, specific language impairment (SLI), word-finding difficulties, aphasia.
Articulation
Problems with pronouncing words or sounds.
Dyslexia
Children with dyslexia have difficulties reading and/or spelling.
Fluency
Stuttering, cluttering and dysarthria.
Voice
Hoarseness and vocal abuse.
Auditory processing
The ability to remember and repeat sentences, words, rhymes and songs, naming of sounds in words.
Pragmatic/Social Language
Problems in communication.
Milestones
Click on one of the age categories for more information.
Milestones language development children from 0 to 6 years
Who are we
Speech Therapy Leiden is an English speaking practice which specializes in English Language diagnosis and treatment. We strive to provide quality speech and language therapy services to children and adults with a wide range of communication difficulties. Our skilled professional team of speech therapists wish to enable all of our clients to maximize their communication potential.

Practice owner Tineke van Driel has almost 30 years of experience in speech therapy in international settings. Since setting up her own practice in 2000, Tineke has formed a team of dedicated international, English speaking Speech Therapists who offer a range of speech and language services to an ever growing multinational community in the Netherlands.

Did you know that Speech Therapy is also possible in other locations? You can find us at Speech Therapy Amsterdam, Speech Therapy Hilversum, Speech Therapy Haarlem and Speech Therapy Den Haag (The Hague).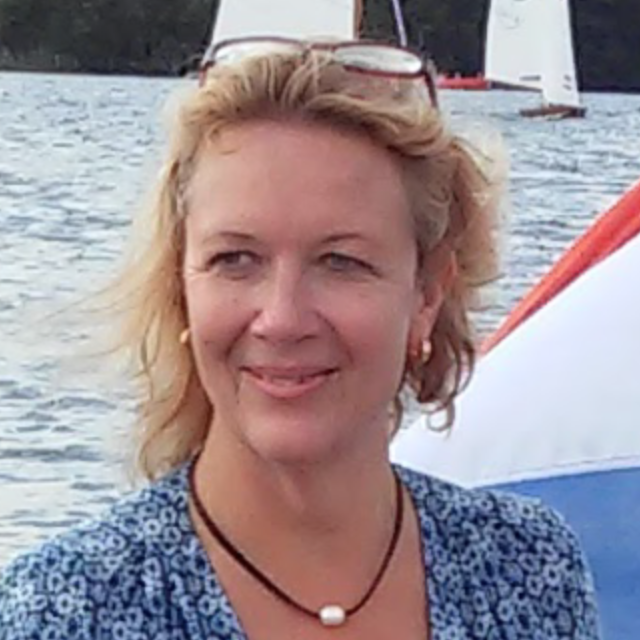 Tineke v. Driel
Company owner
Tineke@speechtherapy.nl
Tineke qualified with a BSc in Speech Pathology and Audiology in Rotterdam in 1988. She has been working as an English speech therapist since then for 12 years in the USA, Singapore and France (the past 15 years she has been in the Netherlands) setting up 3 Dutch Speech Therapy clinics with a team of 7 therapists and simultaneously setting up an English Speech Therapy clinic performing assessments and treatment for 6 international schools in the Netherlands. Due to her international experience she has extensive experience with children and multilingual language issues.
Offices
We provide speech therapy services at the following international schools:

Amsterdam International Community School (AICS)
Prinses Irenestraat 59
1077 WV Amsterdam
Speech Therapy Amsterdam

International School Haarlem
Schreveliusstraat 27
2014 XP Haarlem
Speech Therapy Haarlem

Blijberg International School
Prinses Irenestraat 59
3021 CJ Rotterdam
Elckerlyc International School
Klimopzoom 41
2353 RE Leiderdorp

International School Hilversum (ISH)
Emmastraat 56
1213 AL Hilversum
Speech Therapy Hilversum

Violenschool International Primary school
Rembrandtlaan 30
1213 BH Hilversum
Speech Therapy Hilversum
We also provide speech therapy services at the following private practices:

Health Center Merenwijk
Rosmolen 2
2317 SJ Leiden
Speech Therapy Leiden
Annex building:

Speech Therapy Den Haag
Benoordenhoutseweg 23
2596 BA Den Haag
Frequently asked questions
Below are the frequently asked questions. Do you still have questions? Please contact us via our contact page.
Procedure

Speech therapy is provided by Speech Therapy Leiden. It is the goal of Speech Therapy Leiden to provide families with thorough speech and language evaluation reports, which can become a part of their personal records as they move to different schools or even different parts of the world.

Evaluations will include standardized and dynamic testing, observations, interviews with parents and school personnel, checklists, consultations with previous educators etc.
A thorough report will be written with recommendations to improve speech and language, which then will be shared with the parents and the school personnel that is involved. As the goal of the report is to provide recommendations which will help the child become a more successful learner, Speech Therapy Leiden strongly advises that reports are shared with the school.
Treatment is delivered at a fixed time, usually 1 or 2 times a week.
Sessions are usually 25 minutes long.
If you are unable to attend an appointment, please inform the speech therapist at least 24 hours in advance. If you fail to do so, you will still be charged for treatment which cannot be claimed through your health insurance.
With difficulties to practice homework activities with your child at home or you have any other concerns or queries about the treatment, please do not hesitate to contact us.
All clients and the family of the client will be treated with the utmost respect. Parents are asked to trust the professional judgement of our specialists who have many years of experience and expertise.

Referral

A referral from your GP or another specialist is required in order to commence therapy.

Payment for services is the responsibility of the patient.

After paying our bill, you can submit the bill to your insurance company and/or deduct it from your taxes as health costs.

Payment

Speech Therapy Leiden has no contract with the health insurance companies. Therefore the bill will be sent directly to the parents. The fee for speech therapy treatment is set according to the standards of the NZA. You will be charged separately at the start and finish of the therapy for assessment, the writing of a report and treatment plan, a parent meeting and multi-disciplinary meetings at the child's school. Payment must be made within 14 days after receiving the bill, which will be presented at the end of each month.
Speech Therapy Treatment is reimbursed by most health insurance companies with diagnosis of a speech or language disorder. Speech therapy is not reimbursed when it concerns a language delay.In case of multilingualism, the mother tongue will always be examined first. If there are problems in both languages that the child speaks, a language disorder is diagnosed. Speech therapy is then reimbursed by the insurer. In the case that the mother tongue is well developed and there is a delay in English, we speak of a language delay.
Clients will receive a monthly invoice to be paid within 15 days, issued by our billing service Famed.
Contact
Would you like to apply for an introductory interview? Click on the button "Intake" and fill in the form. Do you have other questions which are not being answered in the FAQ, please contact call us or fill in the form below.